Case study: sorting and storage platform SICA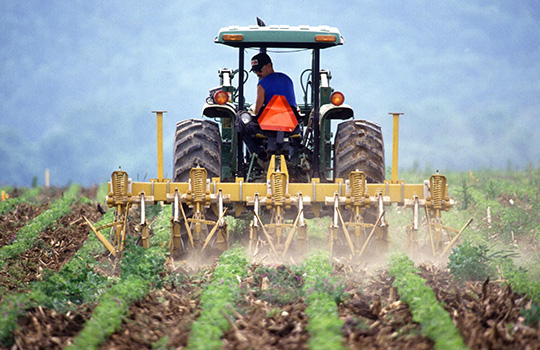 Sorting and storage platform SICA
OBJECTIVES
The aim of the simulation is to validate the detailed function of the logistics put in place in the construction of the first sorting and storage platform of fresh vegetables for SICA in Saint-Pol-De-Léon (France).
First of all, we hope to confirm the unloading pace to minimise the waiting time of the manufacturers and validate the needs in industrial means for the handling as well as the storage capacity.
DESCRIPTION OF THE SYSTEM
The installation is composed as followed:
· The circuit of the AGV BA SYSTEMS,
· The circulation circuit of the tractors and lorries in reception,
· The automated stocks part will handled by the company ALSTEF.

RESULTS
The study has allowed us to put forward information about their production characterisation, especially on the proportion of incomplete palettes. Thanks to that, the needs in industrial means have been updated.
The AGV control logics have authorised the decrease of the automated reception platforms number. The final results have shown that the installation could bear flows and that flexibility of the AGV use allowed one to be in charge additional flows that were not in the initial area.
This allowed experiencing the implementation of a way around to take on peak flows and thus not over-dimension the installation.
Finally, the simulation results have reassured the SICA which was able to validate the launching of the project.