Presentation of the use of Flow Simulation with FLEXSIM
FlexSim will allow you to enter industry 4.0 thanks to virtual reality.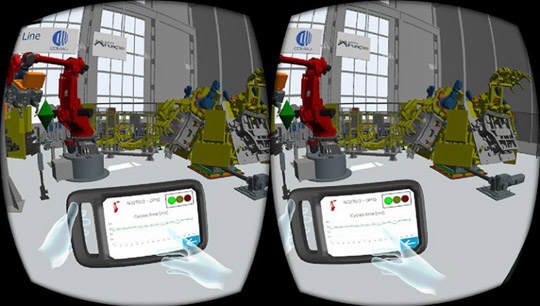 Immersive modeling
If you own an Oculus Rift or HC Vive VR headset, then you can simply by one click in FlexSim immerse yourself in your simulation model.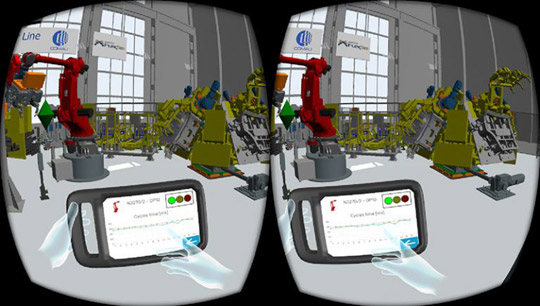 But this is not a simple virtual visit, you can interact with the elements of the simulation via the joysticks and therefore modify the course of the simulation.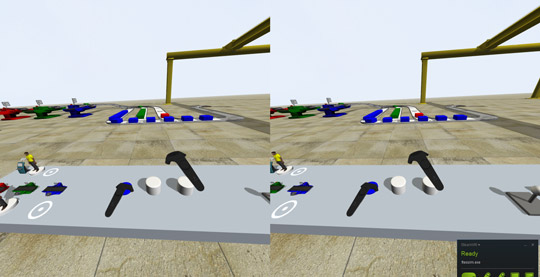 Industry 4.0 is already here with FlexSim!!
Need a digital twin for your manufacturing, material handling or supply chain system? FlexSim can do it!
You can use FlexSim's cutting-edge 3D simulation technology to drive the movement of digital twins in your smart factory.
The flow simulation of a workshop
This model presents a possible approach to simulate production routings.
A range is assigned to each product entering the model.
The product then passes through each stage of its range.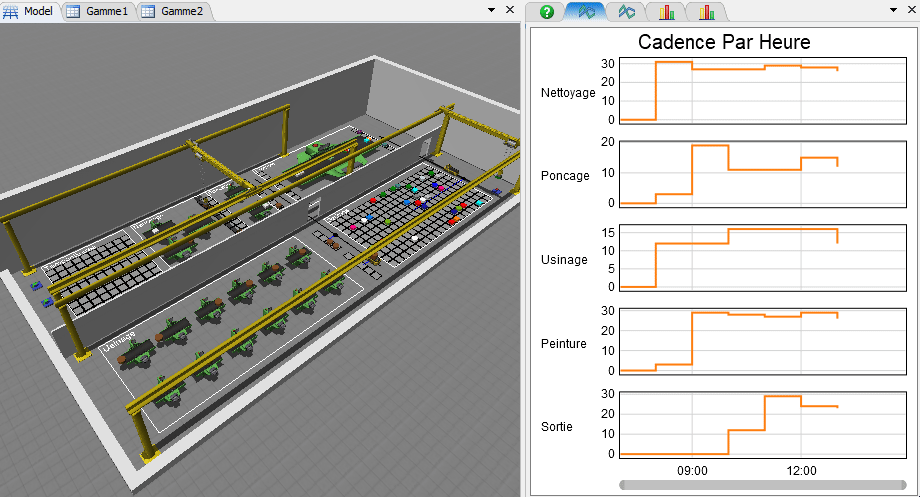 The flow simulation of a sorter
In this model, packages arrive on a carousel and are sorted on one of the 6 exit conveyors according to their order reference.
If the photocell of the exit conveyor is saturated, the packages make an additional turn of the carousel.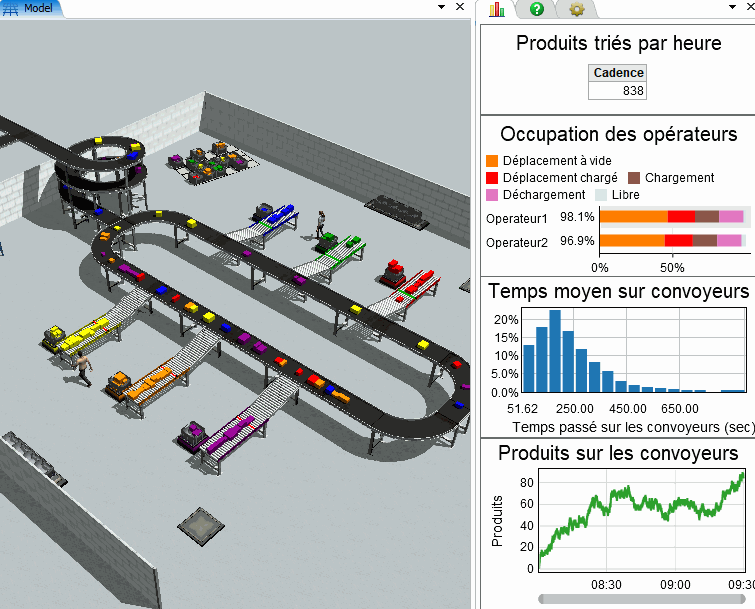 Flow simulation of an AGV system
This model illustrates an application of the AGV simulation capabilities of FlexSim.
Crates circulate there between various modules via AGVs.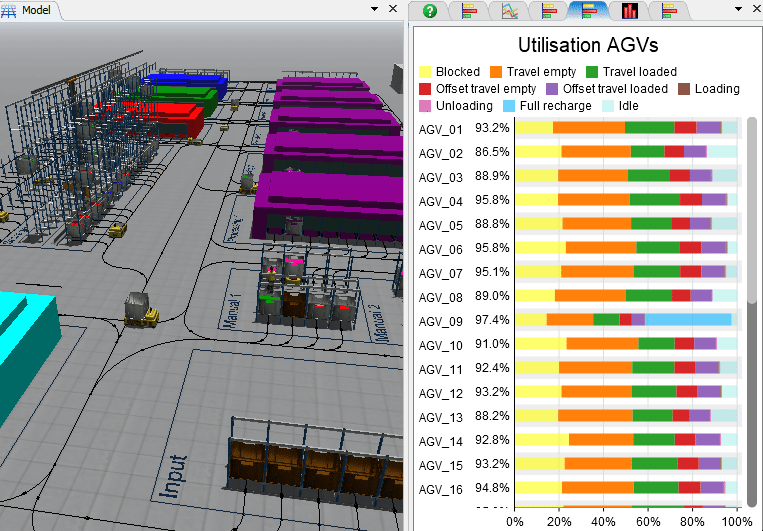 Flow simulation of a crane
This model gives an overview of the resources available in the FlexSim library for transporting products:
AGV,
Operator,
Forklift,
Lift,
6 axis robot,
Bridge crane,
Stacker crane.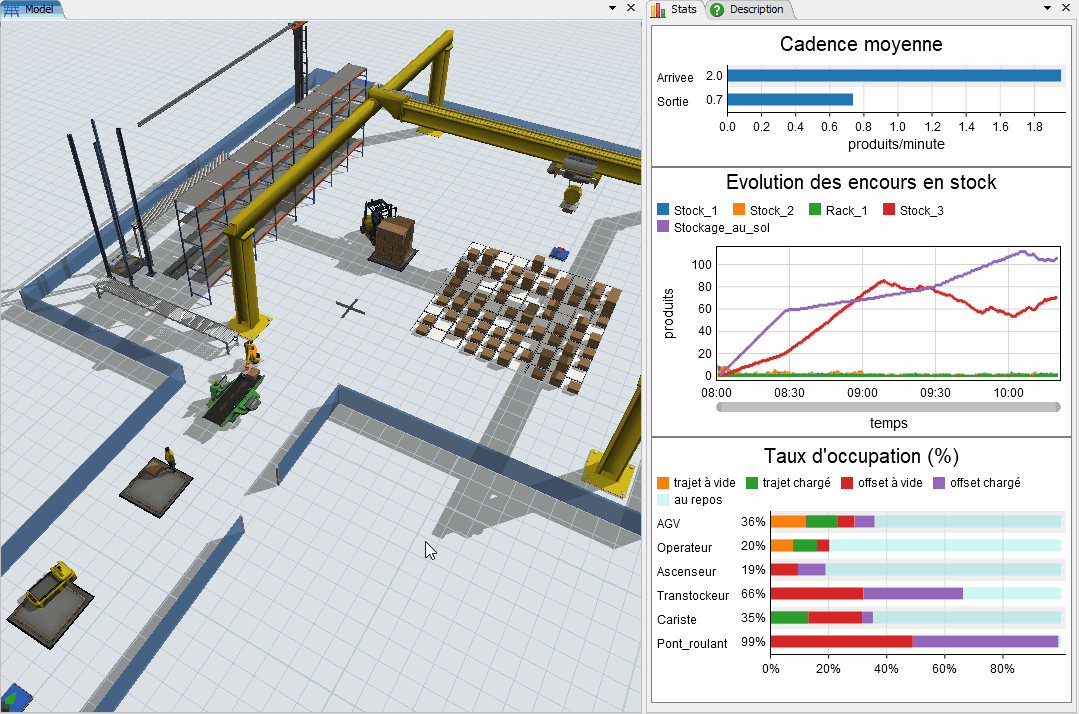 Flow simulation of a clinic
This model is an example of a patient journey in a clinic:
Registration,
Sort by a nurse,
examination by a doctor,
care (ECG, X-ray or MRI)
and finally presentation of the diagnosis to the patient before escorting to the exit.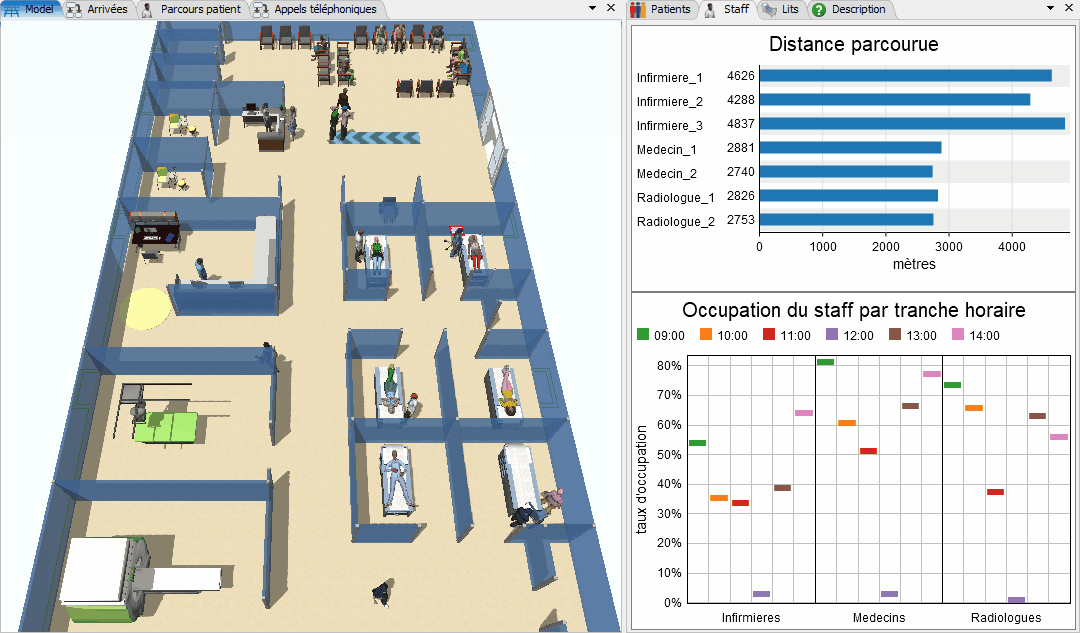 Discover all of our services and skills adapted to your sector of activity (performance diagnosis, flow simulation, load optimization ...
Our services and skills
How will we carry out your project?
Experimentation and analysis :
Launch of scenarios by varying the parameters
Multiplicity of runs with different random routes -> test the sensitivity of the system
Analysis of results, particularly in relation to critical indicators defined with the client
Possibility of adding additional results to refine the analysis.
Optimization :
During the experimentation, improvements will be implemented (if necessary) in consultation with the customer.
After each optimization, the runs are to be restarted to measure the impact.
Work meetings using the model to answer questions and test different configurations or rules
THE BENEFITS OF OUR SERVICE
22 years of experience,
Realization of many projects,
Use of expert tools recognized by all suppliers of automated systems,
Use of the mechanical characteristics of your equipment,