Case study: production management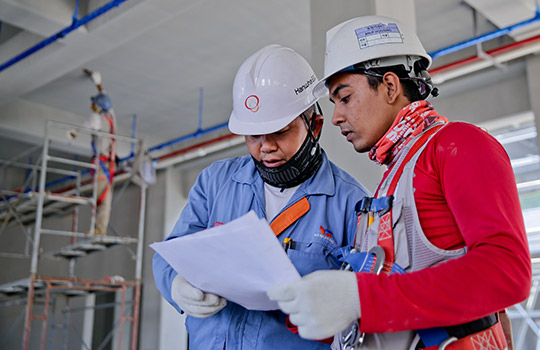 In the context of an existing system of tray-order preparation audit, and in the view of its improvement, a study has been launched to test different series of data and management modes.
Description of the system
The studied installation is composed of:
In the mezzanine:
o Picking and packaging area
In the lower level:
o A sorting-shipment area (establishment of a simplified model)
The global functioning of the installation is based on the permanent circulation of the trays in a succession of order preparation loops.
The empty trays are dynamically balanced in the different loops, and can enter a station (opening of an order) at any time at each communication spot.
The started trays then go through the closest stations left to complete their order.
The finished trays eventually go to the packaging areas. The packed boxes are then sent to the sorting-shipment area.
Advantages of the study
Flow SimulationThe study has let us refine the logics in place and measure the number of trays necessary.
Furthermore, the results have emphasised the impact of the mapping of the references in the different picking areas. In fact, an uneven distribution of high rotation references congests the system quickly.